The GLADIATOR MOTION 4 RIDER tube
.
The Gladiator Motion 4
Keep things exciting with a tube that can be pulled from either end. Designed for four riders, the O'Brien Gladiator Motion 4 will provide you and three friends with twice as much fun as a normal tube. Ride it chariot style or flip it around, sit back and relax (or hold on tight depending on your driver). No matter how you choose to ride it, you can't go wrong with the Gladiator
Floating Capacity – 4
Minimum Rider Capacity – 1
Maximum Rider Capacity – 4
Average Rider Capacity – 4
.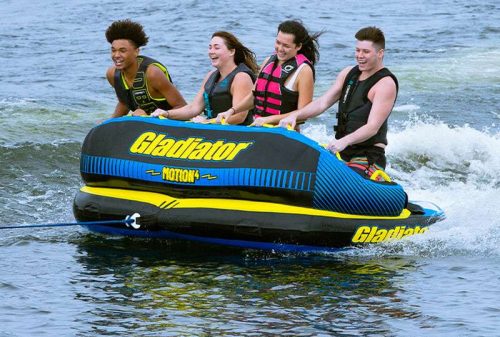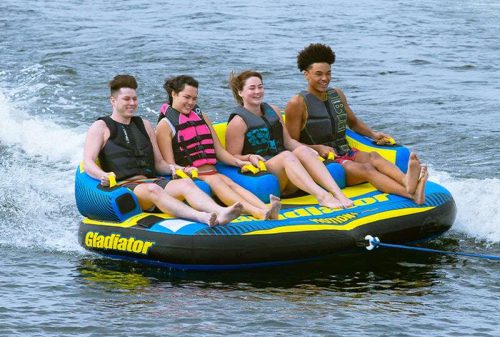 THE GLADIATOR – WOW ADVENTURE TUBING PACKAGES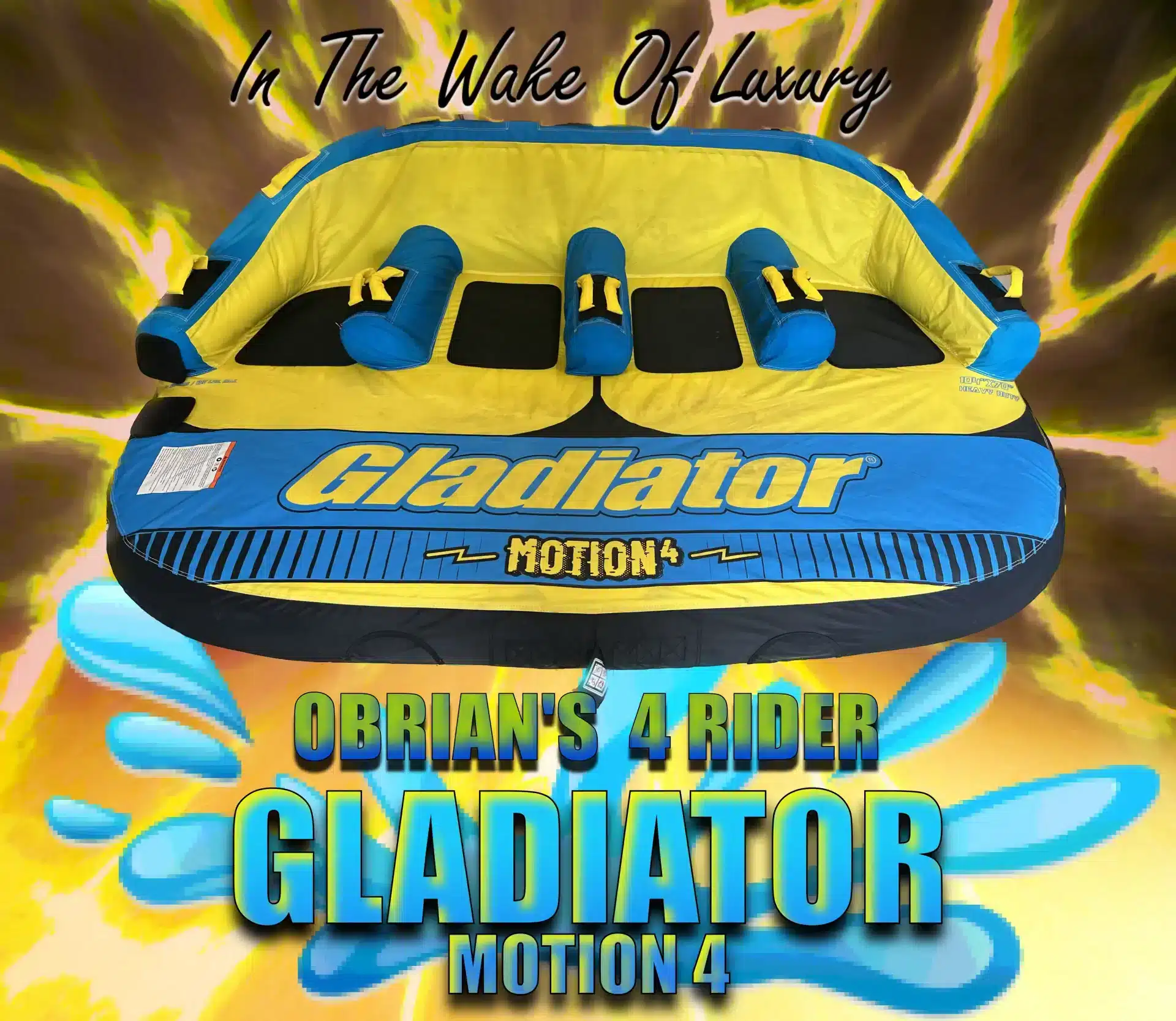 WOW Adventure Tubing
The Gladiator Motion  4 The Gladiator Motion 4-Person Towable Tube is loads of fun regardless of how you ride, sitting or kneeling, and with two quick-connect tow hooks you can tow it from the front or the rear. Constructed of…
explore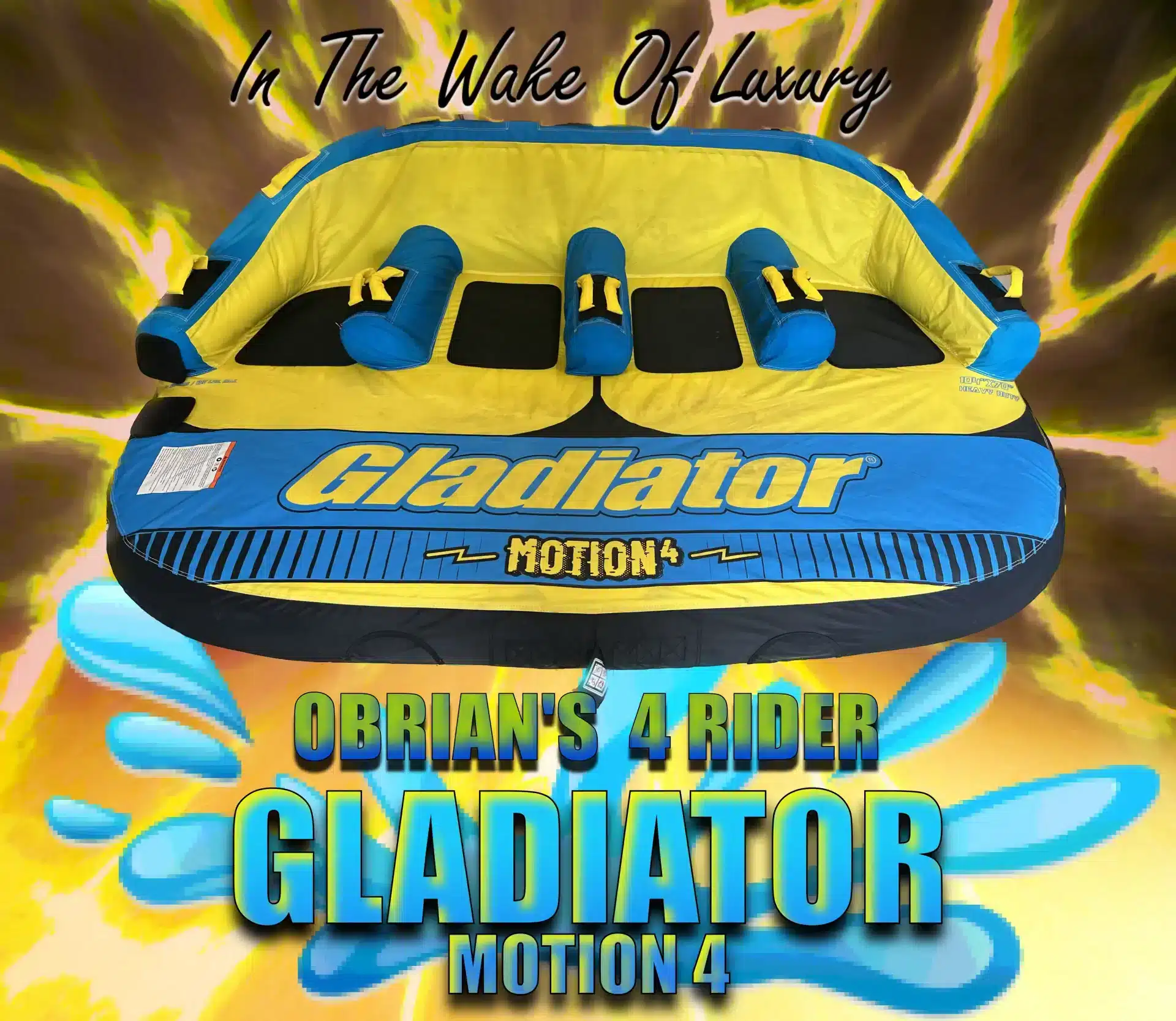 WOW Adventure Tubing
The Gladiator Motion  4 The Gladiator Motion 4-Person Towable Tube is loads of fun regardless of how you ride, sitting or kneeling, and with two quick-connect tow hooks you can tow it from the front or the rear. Constructed of…
explore