We specialize in FUN!
We offer a lot of fun stuff to do, in fact, we offer more activities than any other tour operator on the lake.
Sometimes, you may just want to sit back, relax, catch some sun and watch the world go by! Other times, you may want to cool off and bust out some serious fun with the water toys that LLT offers on its tours and charters.
Whether you are 9 or 79, there is something for you! Located within the hulls of the boat are massive storage compartments that haul all of its toys. Located below is a list of water toys that we offer. If you do not see something that you may wish to have, please let us know and we will try our best to get it.
Important note to our valued customers
Due to the high costs of fuel and the ongoing war in Ukraine, we are no longer offering "you pay for the fuel' on our "Its Your Day" packages – Half Day (4 hour), 3/4 Day (6 hour) and the full Day (8 hour). We have now restructured ALL of our tours in order to keep our costs down and pass on these savings to you.  To help keep our prices at bay, we have increased the "price included passenger count" from 4 passengers up to 6 passengers and on top of that, we pay for all the fuel.  Lastly, we will no longer offer the tube that was included in our tours and again this is because of the high costs of fuel and tubing uses a lot. You can however still purchase a "Tube Add-On" and upgrades for a nominal fee when in our booking process.
Thanks for your understanding and if you have any questions please do not hesitate to contact us!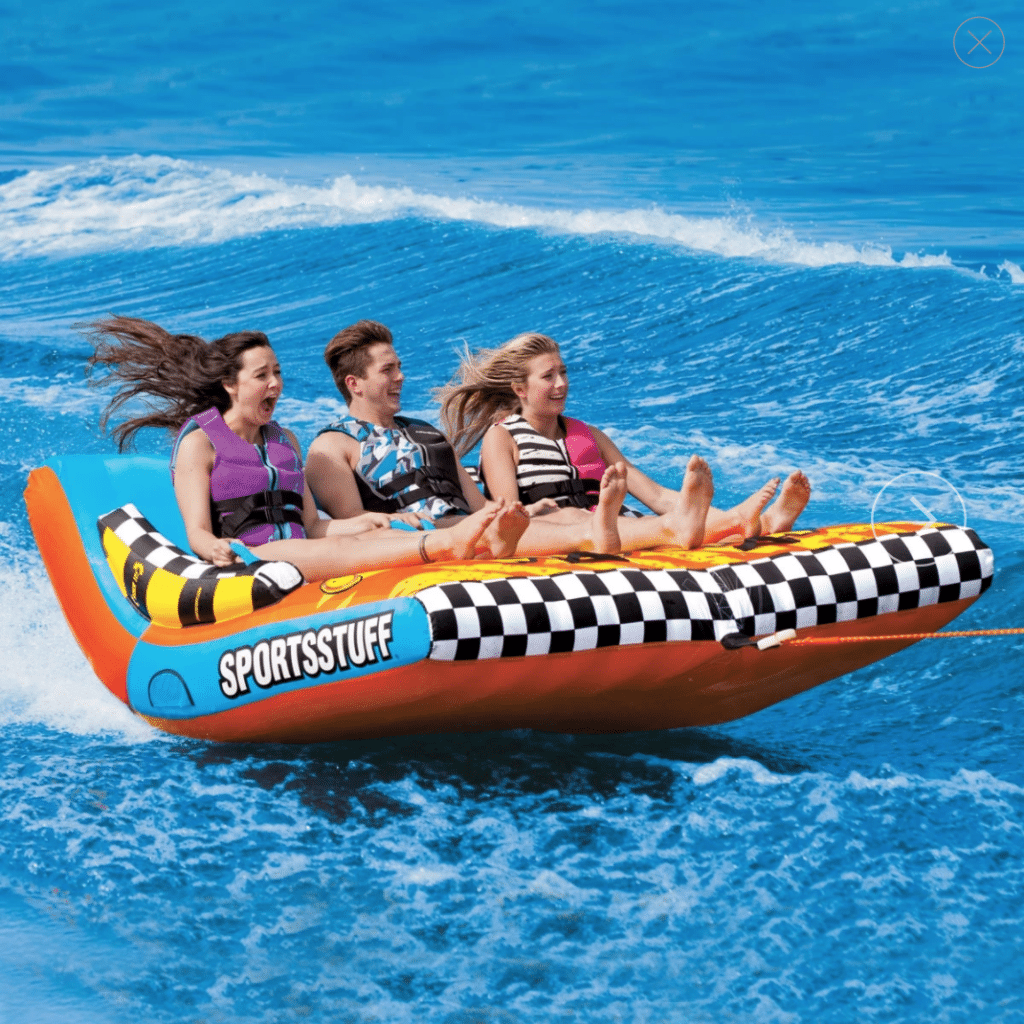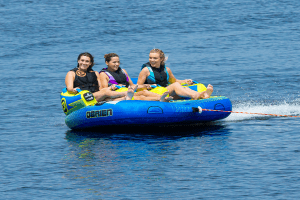 Included in ALL tours;   
Floaties & Noodles
Life Jackets
Optional Add-Ons at the checkout;
The UTO Starship (Unidentified Tubing Object) 5 rider towable tube
The Super UFO 5 rider/island towable tube.
Obrian 4 rider tube
Obrian 3 rider tube
Obrian 2 rider tube
Rent a cooler, add ICE or both
Transportation to and from your condo
Tour Cancellation Insurance
Film your adventure with our GoPro's that have 5 mounting locations – take the SD card, or have us professionally edit a film for you!
We love special requests, if you have one, let us know, we are at your service!