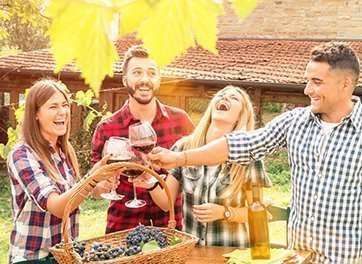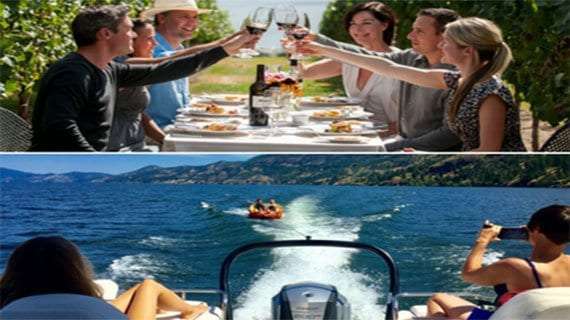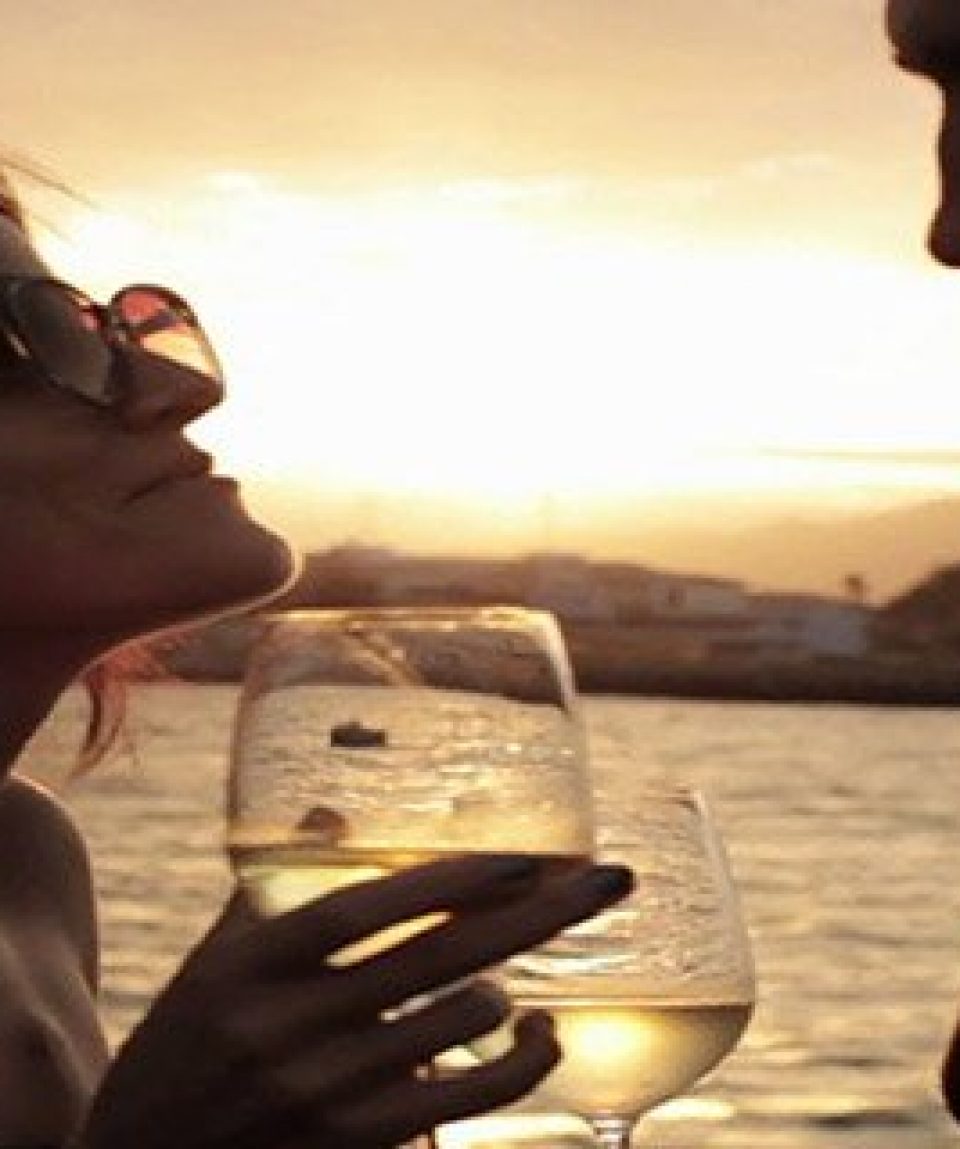 Lake Wake And Wineries Combo – Lake Countries Scenic Sip
From: $0.00
The Scenic Sip
The first original wine tour combined with a boat tour!
NOW A TWO DAY EVENT
A guided two-hour private luxury boat cruise AND up to 4 wineries and 16 tastings!
Listen to our ad on the Lake Wake and Wineries tour!
.
.
Luxury Lake Tours would love to introduce you to some of these award-winning wines by combining a 2 hour guided tour on the water, tubing, wakeboarding and cruising on the first day and on day 2  a 3 hour guided tour on land and of some of the best wineries on the planet! 
---
The Scenic Sip is home to some of the oldest and most established vineyards in the Okanagan Valley. The panoramic views this area offers add to the awe-inspiring feeling when you visit each winery.
With so many wineries to choose from that are nestled amongst the rolling hills, scenic lake views and rural roads, you are guaranteed to discover and experience some of the best this valley has to offer.
Tours that explore The Scenic Sip route could visit Ex Nihlio Vineyards, Gray Monk Estate Winery or maybe Arrow Leaf Estates plus 2-3 smaller wineries.
.
A TOTALLY DIFFERENT PACKAGE!
We understand that your time in Kelowna has to be handled properly and that's why we now offer this two-day package. On day 1 you spend 2 hours cruising, enjoying water activities like tubing or wakeboarding or maybe just relaxing and an occasional dip to cool off.  Spreading out the tours allows you to relax more and really enjoy your time here, and as a bonus, it saves a few dollars.
Pricing below includes tasting fees, tour fees, guide/captain and fuel.
---
The Specifics
Base price of $875.00 first 4 passengers, $150.00 p/p thereafter max 8 passengers.
Day One – Two Hour Charter
2-hour tour
Captain/guide and fun expert
Water floaties and other water toys
1-hour wakeboarding or tubing on 3 rider
Bottled water and snacks
fuel
Full 3 piece bathroom below deck
Day Two – Wine Tours
Tastings at 2-3 smaller wineries and 1 larger.
Tasting fees 
Pick-up & drop-off at your Kelowna/West Kelowna accommodations for wine tour day
Air conditioning while on wine tours
Professional tour guide
Fuel
RESERVATIONS: For all bookings, a 50% deposit is required at the time of booking. The remaining balance is owed 4 days prior of the tour date. Deposits require a valid credit card and the remaining balance will be charged to that card. Prices exclude applicable taxes & gratuity.
CANCELLATION POLICY: When you make a reservation with us, it's a reservation. That means this is a contractual commitment to both yourself and our company. If you book a group, boat, theme-tour, scuba dive, fishing excursion, whatever, we will tell other people inquiring for your dates "Not Available." It's 100% guaranteed. For that reason, any cancellations within 48 hours (forfeiture of deposit or full payment if fully paid in advance). 48 hours or more prior to excursion date – 100% refund and also NO SHOWS, NO REFUND.
CANCELATION INSURANCE: Due to popular demand, we have added the option of purchasing the COVID19 cancellation insurance to all tours for a very affordable price. When you purchase this option it gives you the ability to bypass our regular reservations policy above and cancel within TWO HOURS of your departure time and receive a FULL REFUND. The refund is put back on your card that you purchased the tour with and does take up to 5 working days to show. This policy is non-refundable
WAIVER: All passengers are required to read & sign a waiver release agreement form prior to boarding the boat. This waiver is provided during the checkout while purchasing or available for filling electronically.
WEATHER NOTE: In the event of bad weather we will cancel all tours/activities, and, of course, there will no charge to you. You will be given the choice of rescheduling or a full refund. Our experienced staff will determine when the weather prohibits a safe, enjoyable trip.
COVID19 NOTE: Please note that when you are booking more than 6 people some of the major wineries do not allow groups of more than 6. This may change at any time and please make a note on the reservation of your winery request.
---
Create Your Booking
.
Reviews 0 Reviews

0/5

Vacation Style Holiday Type

Activity Level 1 - Just want on the water

Group Size Large Group
All about the Lake Wake And Wineries Combo – Lake Countries Scenic Sip.
Come and experience one of the best tours in Kelowna with our Lake Wake & Wine Adventure Tour. Combine the best the Okanagan has to offer with a two-hour boat extravaganza and a three-hour guided wine tour.
The lake portion of the tour will see you board the luxury boat, Serendipity, for a two-hour fun filled excursion. Take in the stunning sites of the Okanagan Lake coastline and enjoy your favorite watersports, with wakeboarding, tubing or water skiing.
Embark on a three-hour wine tour where you will get to visit three to four wineries, with tastings of both red and white wine in each of these. With each visit, you will learn about the singular nature of each winery, their wine-making process and the types of grapes used, as well as enjoying the stunning views the wineries offer.
Okanagan Wine Country, considered one of the best in the world, offers a large variety of vineyards and wines, the perfect place to sample some truly unique varietals, all surrounded by the stunning landscapes of the valley with its rolling hills, orchards, and lake views.
Enjoy a truly unique and amazing day with our Lake Wake & Wine Adventure Tour!
Prices are per person with a minimum of 4 passengers and a max of 8
This tour includes :
Two hour captained lake tour
All water activities such as wake boarding, tubing and water skiing (upon request during reservation).
Bottled water throughout the day
Snacks on the lake tour
3 hour guided wine tour
Visit up to 4 wineries – includes approximately 16 tastings
Tasting & Venue fees
Drop off any location in Kelowna
***The price does not include meals
The tour package inclusions and exclusions at a glance
What is included in this tour?
Items that are included in the cost of tour price.
Pricing includes tasting fees, tour fees, guide/captain, fuel, transportation to and from YOUR place of stay in the Kelowna area.
2 Hour Captained lake tour
All water activities such as wakeboarding, tubing and water skis
Fuel
Bottled water on the boat and during wine tours
Snacks while on the boat
Reservations for lunch.
3 hour guided wine tour on the Lake Country Scenic Sip.
Visit up to 4 wineries – which includes approximately 16 tastings. (At least one large winery and two smaller wineries)
Tasting and venue fees are included
Drop off: Any location in Kelowna, West Kelowna (Call for specifics)
What is not included in this tour?
Items that are not included in the cost of tour price.
The Lake Wake And Wineries packages are all-inclusive. Don't forget some swim gear, towels, some music to be streamed via Bluetooth to our sound system onboard Serendipity.