WHY WORRY!
Why worry about expensive parking tickets, lack of parking spaces, crazy drivers or getting lost. When you miss your tour time, not only do you miss out on your charter but you also risk losing your deposits made for the tour.  Not just that but also the fact that the vast majority of our guests do some drinking while on tour end up driving home, WHY take that chance. A vast majority of our tourists will decide to rent a boat for the day not knowing the lake or its laws pertaining to boating. Again, why risk running aground due lack of knowledge of the lake, or worse yet, having an incident with one of your family members, or getting hit by another boat because you didn't know what to do.
Keeping safe is a phrase we really like to use at Luxury Lake Tours. Whether you are on one of our boats enjoying the day sun-tanning or out ripping the wake on our tubes and wakeboards, we are trained on how to keep you and your family safe.
Well, we continue to honour that statement by offering a shuttle service that will not only guarantee you to the dock on time for your tour but also get you back to your condo safe and sound by having a licensed professional driver do the driving for you.
We only utilize Apres Tours for this job, nobody better than them!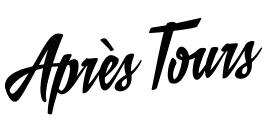 DONT BE THIS GUY!


So, how much for keeping you safe? well for just $20.00 per person, we will pick you up from your place of stay from anywhere in the immediate Kelowna Area and on the WestSide to south Westbank and get you to the dock on time…GUARANTEED! When you are making your online booking you will have an option called "Shuttle and transportation service" just check it off and input how many people in your group along with the address/phone number and the rest will be taken care of.
We will call ahead to ensure we have the correct address and number of people, just be ready to go and have everything you need for the tour and that's it!